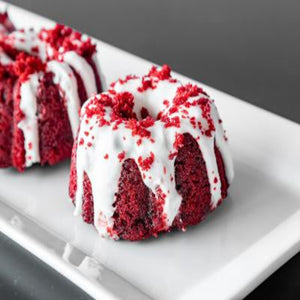 This Red Velvet Bundt Cake is a Southern classic. Our cake has a hint of cocoa, topped with cream cheese icing.

Serves 14-16 
When you select in-store pick up, please make sure you select the date and time.
**NOTE:   PLEASE ALLOW US 3-4 DAYS TURN AROUND TIME, UNLESS OTHERWISE STATED.  WE DO NOT HAVE READY MADE ITEMS; EVERYTHING IS MADE TO ORDER.